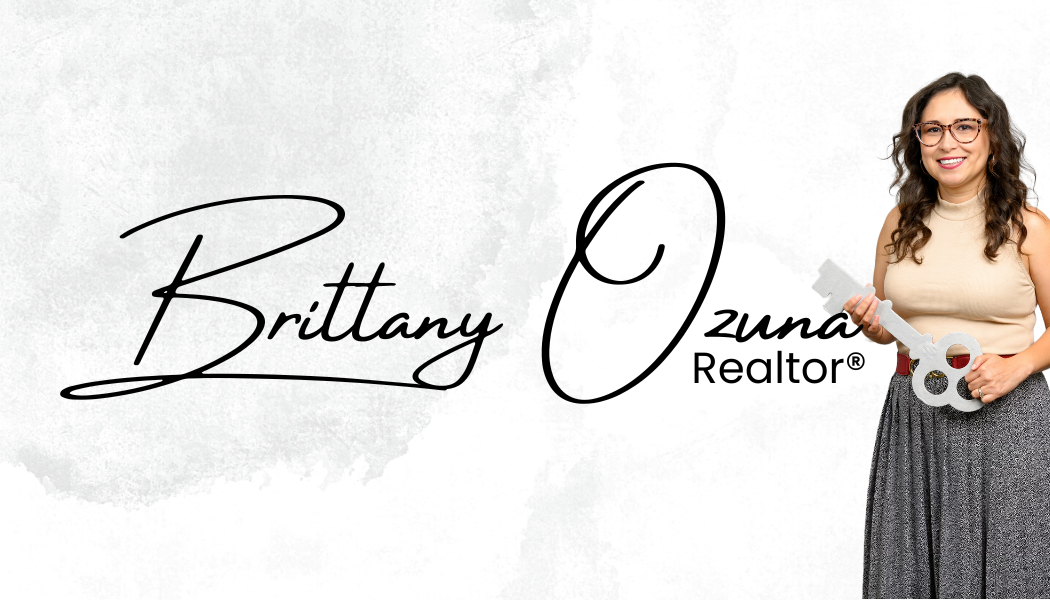 Let me help you find your way home.
Phone: 254.855.3564
D.S. Gave 5 out of 5 stars
I am very content with the service I received from Brittany. Brittany was very kind and very much a people person. I closed on a home that was originally 22k over my budget. Initially when I told her the home I was interested in she immediately said okay and gave me the tour. She always answered my questions/texts right away. She was always very thorough with all her answers and expertise. Honestly if it wasn't for her I probably wouldn't be a home owner right now. I am extremely thankful with all her help!
Andrew & Chloe S. gave 5 out of 5 stars
Brittany was easy to reach, knowledgeable, and helpful. We would recommend her!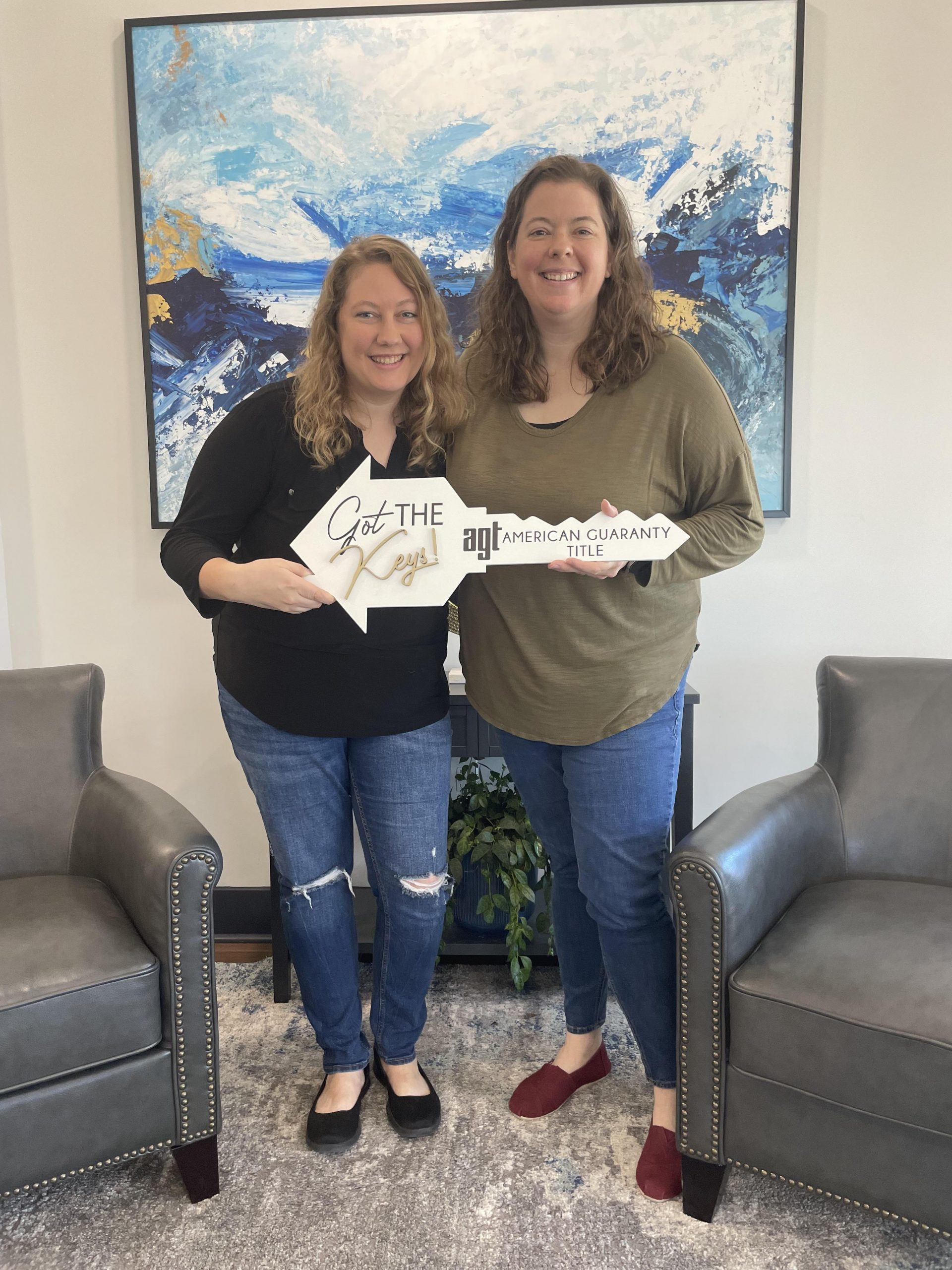 Jaclyn & Tiffani Ellis gave 5 out of 5 stsars
Brittany was the best choice we made in the whole moving process! From day one of contacting her, she explained every step of the way, delt with all of our questions, worries, and most importantly, shared the excitement of our first home to purchase. From negotiating with the seller's agent, to smooth communication with our lender, and following up after we moved in - Brittany has been a major part of what we needed to get into our first home and to feel happy and settled. Thank you so much, Brittany, and if you're in the market to sell or buy, do NOT miss this opportunity to have the best realtor in the central Texas area!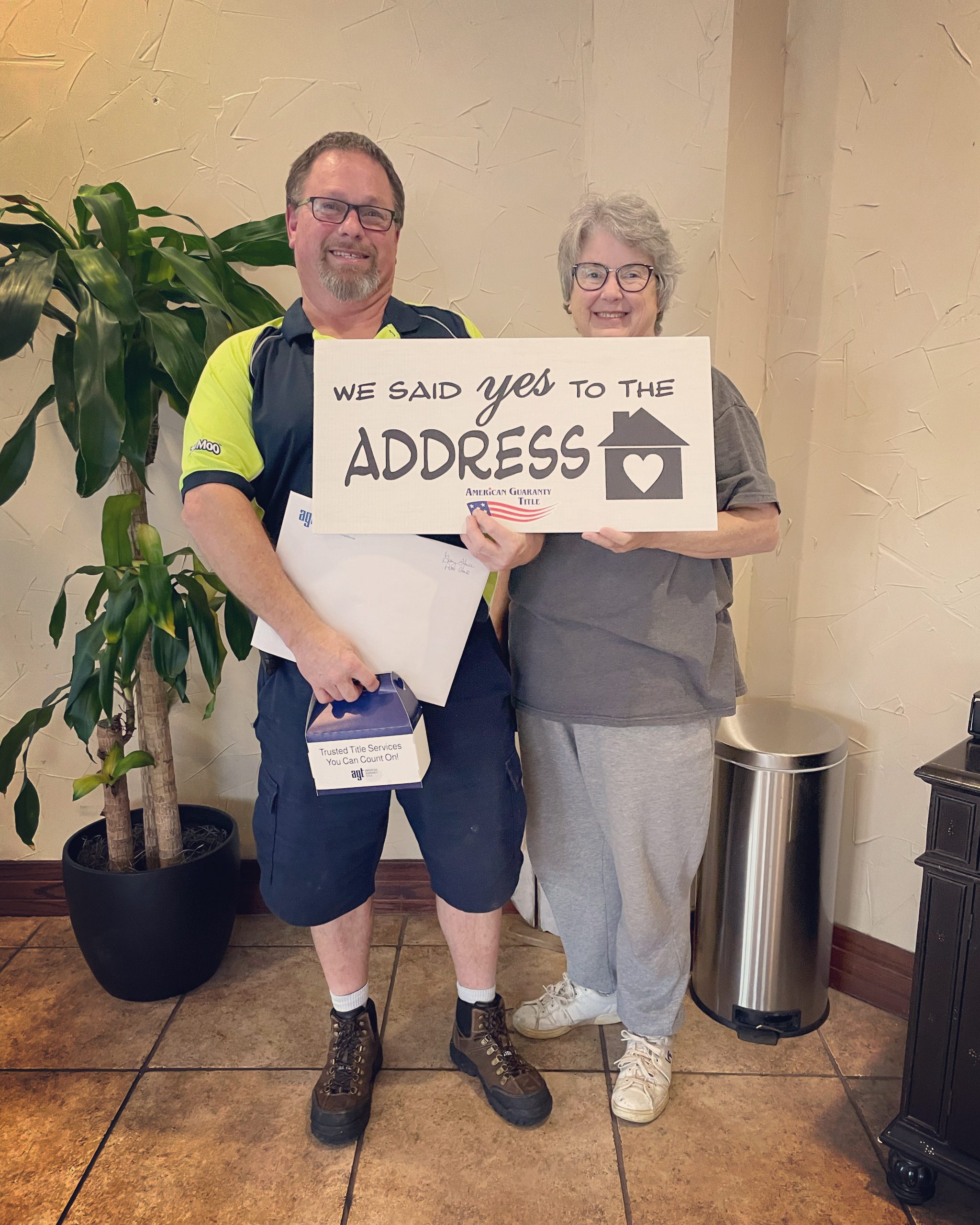 Patti H. gave 5 out 5 stars
We started out with another agent but she was not on the listing place to show so she sent Brittany to help us find a home. She is very to the point on how things go to get us started and explain all aspects of buying a home. She helped us get a lender to start on our loan. She is honest when showing us a house and giving us a great feedback. I recommend anyone to go to her because she is on the ball with everything that need to be done.
Gary H. gave 5 out of 5 stars

Brittany to great care of us and answered every question that we asked her.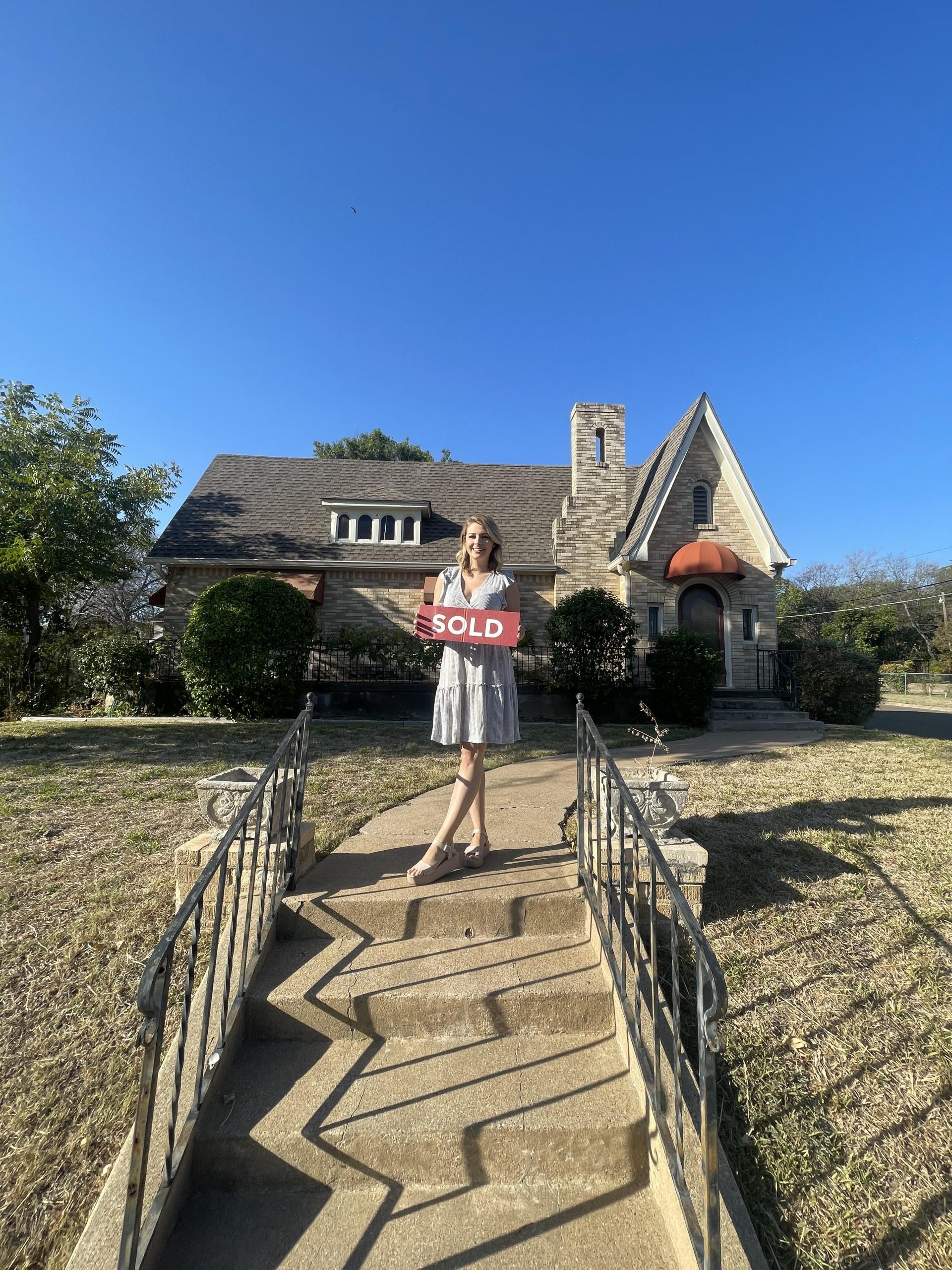 Chesley C. gave 5 out of 5 stars
10/17/22
Brittany is a top-notch realtor that I would recommend to anyone looking in the Waco area. She is consistent and goes above any beyond to make sure you feel confident and informed about the entire process while buying a home. She is always quick to respond and get you to a showing. I had many friends and family members that were impressed by just how fast she was to respond and how she always made herself available. 10/10 would recommend!
Jeff W. gave 5 stars out of 5 stars
10/6/22
What a great experience buying our first new build! Brittany was so helpful through the entire process. I highly recommend her for any real estate needs. Thanks Brittany! You're the best!
Kelly W.
10/6/22
Brittany has worked with us for the last few years when we were first entertaining the idea of moving to Hewitt to be closer to grandkids . She sent us all kinds of homes to look at and when we finally made up our minds to sell and move she helped us find a builder and neighborhood that fit what we were looking for . She is detailed oriented and made sure all our questions were answered with our builder and lender . We felt completely confident with her real estate knowledge especially in this difficult market for buyers . I highly recommend anyone looking in the Waco area to get in touch with her and see what a great asset a real estate that puts the clients needs first can be !
Kathryn & Clifton
8/12/22
Kathryn & Clifton gave Brittany 5 stars out of 5
We chose Brittany because we used her before. She is extremely professional, and hard working. We felt she did so much to make this sale for us, above and beyond. She kept us informed every step of the way. She was informative but we made the decisions. She was so persistent with the other agent, buyer, and title company.
Alyssa D.
06/09/22
Alyssa gave Brittany 5 stars out of 5
Brittany is very professional and easy to work with. She is very flexible and eased all of my anxiety answering every question I had.

Amanda K.
04/05/22
Amanda gave Brittany 5 stars out of 5
My husband and I just recently sold our house and Brittany helped us do it! She is very professional and easy to work with. Anytime we had a question she was always quick to answer and was very knowledgeable.

Kaitlyn G.
02/01/22
Kaitlyn gave Brittany 5 stars out of 5
Brittany was amazing to work with. She was very patient with us as we were figuring out exactly what we wanted in a home. With the current market being so crazy, it took us 6 months to find a home. Every step of the way, Brittany was there to answer any questions we had and was always sending us potential listings. She worked really hard for us and we really appreciated it.

Cheryl C.
12/21/21
Cheryl gave Brittany 5 stars out of 5
Loved working with Brittany to find my new home. She has a very kind spirit and puts forth every effort to find the client the neighborhood and home to fit their needs. I definitely recommend Brittany!

Samuel G.
12/20/21
Samuel gave Brittany 5 stars out of 5
Brittany is a dedicated real estate professional. She has displayed a level of expertise in the purchase of our second home that we wished we had her for the purchase of our first home. She responded quickly to emails and text messages. She went above and beyond and made herself available to explain and assist in the purchase or our second home. We really appreciate everything she has done in making a lengthy home buying process feel seamless. A lot more can be said here about all the energy she put forth in making our second home purchase a reality. Thank you!

Rebecca S.
11/07/21
Rebecca gave Brittany 5 stars out of 5
We highly recommend using Brittanys services! She is friendly, helpful and very organized. She has tons of experience and was able to problem solve to help us with our unique situation. If it wasnt for her help, I do not think we would have been able to purchase our home. She was by far the best realtor we have had the pleasure of working with.

Brittany M.
08/26/21
Brittany gave Brittany 5 stars out of 5
Very responsive to questions and concerns!

Justin M.
08/24/21
Justin gave Brittany 5 stars out of 5
Brittany did a fantastic job for us and brought an offer to the table exceeding our expectations. We hit a few bumps in the road along the way and stress levels went up, but she was always on standby to listen and help work through the issues. If you are looking for one of the nicest, easiest to work with realtors in the Waco area, she can make it happen. Thanks for all you did Brittany!

Matt J.
03/17/21
Matt gave Brittany 5 stars out of 5
Brittany is the best! She makes you feel like you are her only client. Frankly, without a good realtor, things could easily have gone sideways with our deal. Thankfully, we had a GREAT realtor. Brittany is always - and I mean ALWAYS - prompt with communication and is never less than completely thorough. (We were amazed to learn she had closed on a house for another client only a day or two before our closing date -- that she gives so much of her time and attention to one client, let alone two, is astonishing.) Her knowledge is comprehensive; any contractor-specific questions, and she knows at once who to call and in what sequence. She is attentive and thoughtful and would anticipate things we did not know enough to ask about; for example, remembering to ensure the house under contract was sufficiently winterized for an impending freeze. (As an aside, her impressive level of dedication remained constant even throughout the winter storm which, like many others in Texas, presented significant challenges to her own family.) No matter how many questions we had (or at what terrible time of day we asked them), and despite that we asked her to meet us at the house entirely too many times, she consistently addressed our concerns and met our needs with nothing short of enthusiasm and a wonderful, positive attitude. When the time comes to deal with sellers and other agents, you will be buoyed by the confidence that you have in your corner a persistent advocate and a true professional. If you want a realtor who is friendly, patient and expert, you owe yourself a phone call to Brittany Ozuna.

Matt M.
02/03/21
Matt gave Brittany 5 stars out of 5
Brittany's knowledge of the market was immensely valuable in finding our new home. She was meticulous in the details and always prompt in her responses. She was dedicated to closing the deal in a timely fashion and very professional!

Amy M.
08/13/20
Amy gave Brittany 5 stars out of 5
Brittney was very professional and knowledgeable when it comes to selling and buying a home. She was on the ball in all areas, she was great on keeping us up to date and on track throughout every part of the process. Always looking out for our best interests!

Coy M.
08/07/20
Coy gave Brittany 5 stars out of 5
Brittany Could not have been more patient with us and our home. From the suggestions she made about getting the house ready to sell all the way to closing she couldn't have done a better job!

Luke C.
07/23/20
Luke gave Brittany 5 stars out of 5
My purchasing experience with Brittany was superb. I'm used to dealing with all of the details and scheduling myself as most realtors kick back and relax once a deal is under contract. However Brittany was there the whole way and took the load off my plate thus making is one of the easier transactions Iv done. I look forward to working with ERA Again in the future.

Isaac L
05/05/20
Isaac gave Brittany 5 stars out of 5
As a first time home buyer, I was very intimidated by the whole home buying process. Luckily, Brittany had been in my shoes before and she was able to walk us through the process step by step. She is an incredible communicator and works tirelessly to make sure the buying process and escrow goes smoothy. I highly recommend Brittany because of her commitment and dedication to making sure you have everything you need on time and stress free. Thank you, Brittany!
Kathryn R.
04/22/20
Kathryn gave Brittany 5 stars out of 5
Amazing realtor! Went above and beyond.
Mary R
01/14/20
Mary gave Brittany 5 stars out of 5
Ms. Ozuna was very helpful through my entire process. She was very passionate and kind. She was a very good listener when I had to vent. I will recommend her to everyone I know.

Pavel & Tami L.
10/03/19
Pavel & Tami gave Brittany 5 stars out of 5
Brittany was wonderful to work with, knowledgeable in the area, and took the time to make sure we were informed. She went the extra mile with us as we were new to Texas. I would definitely use her services again if we ever move.

Nicole D.
10/03/19
Nicole gave Brittany 5 stars out of 5
Brittany is an amazing, helpful and personable realtor. We have used her twice now. She sold our house quickly and efficiently and I felt no stress through the process because she handled everything so well. Twice, she hasn't helped us find the perfect house to fit our budget and our needs. I would recommend for anybody to use Brittany!

Gail F.
06/18/19
Gail gave Brittany 5 stars out of 5
Britney was so knowledgeable and guided me through the process of selling my home. The challenges were that I didn't live in town and had to handle all documents through email. She was great with communication and kept me updated and mediated between me and the financial institution. She was amazing to work with! Highly recommend!!

Clayton B.
06/05/19
Clayton gave Brittany 5 stars out of 5
This was the second time we have worked with Brittany. I can not recommend her highly enough. Her level of professionalism, attention to our needs and willingness to work around our busy schedule are second to none. She will be our agent in the future should we ever have the need.

Philip H.
06/03/19
Philip gave Brittany 5 stars out of 5
We decided to move back to Texas and were put in touch with Brittany. The best thing that could ever have happened to us. She is the most dedicated and friendly individual you would want working with you to accomplish a home purchase. She will stay on top of any requests and will get you answers quickly to make you decisions easier. A true professional that I would trust assisting anyone looking to relocate. We could not have found someone better! We are extremely grateful for her efforts. A++++ service

Raynard E.
05/19/19
Raynard gave Brittany 5 stars out of 5
I enjoyed working with Brittany. She knew exactly what I wanted and was really patient in helping me find the right home. She did a wonderful job and I would recommend her to everyone. She's also BIG ON COMPS. Thanks Brittany! You were GREAT!

Athiban R.
05/07/19
Athiban gave Brittany 5 stars out of 5
Great to work with. Great customer service. Highly recommend.

Lisa O.
05/07/19
Lisa gave Brittany 5 stars out of 5
Brittany is the best agent! She showed us tons of houses and was so patient with us throughout the whole process until we found the perfect place. We appreciated that she is a hands on agent and kept in constant contact with us. Have recommended her to friends.

Brady M.
05/06/19
Brady gave Brittany 5 stars out of 5
Brittany #1 10/10

Kevin R.
01/31/16
Kevin gave Brittany 5 stars out of 5
She constantly keeps me informed on the new properties as they come available